2 minutes read
Tanzania's President HE John Pombe Magufuli has rewarded a pilot who stole a plane belonging to the Kenyan government.
Following the collapse of the East African Community through which the East African Airways was managed in January 1977, Mr Naziz Peter Mapunda was in Nairobi and was supposed to hand over his plane to the Kenyan authorities.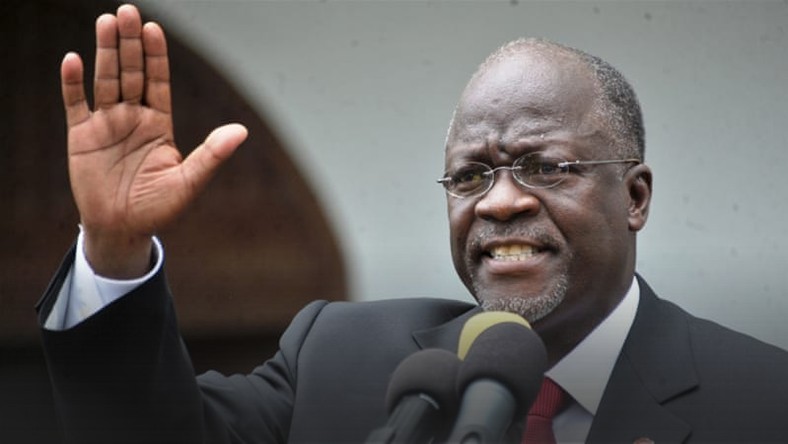 Each country was to own the planes that were in its territory but the Tanzanian pilot tricked the Kenyan aviation officials and fled to Tanzania, an action that was praised by the head of state as the epitome of patriotism
President Magufuli  also ordered Tanzanian police to provide a 24-hour security to Mr. Peter Mapunda and his family and gifted with presidential golden handshake of TSh10 million cash and an head of state offer of free, lifetime Air Tanzania flights to any destination across the country.
"He pretended to be landing the plane at the (Nairobi) airport, but decided to take off with it without clearance by the authorities, risking his life for his country. That is patriotism, and we must all emulate him," President Magufuli said.
The plane stolen from Kenya formed the original fleet for Air Tanzania which was launched three months after the dramatic fall of the East African Airways.
Captain John Kiniti, a Kenyan pilot, is also alleged to have made a similar sacrifice for Kenya after Tanzania grounded East African Airways at Dar es Salaam International Airport.
Mr. Kiniti is said to have just fueled his plane when an order was given to stop further East African Airways from refueling.
He shared his fuel with two other Kenyan pilots and took off despite warnings by Tanzanian Air Control officials.
The Kenyan officials then switched off their radio and flew over international waters to avoid being shot by Tanzanian fighter jets.